Saturday, June 10, 2023 • 06:52 am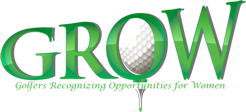 GROW SCHOLARSHIP APPLICATIONS NOW OPEN
GROW Collegiate...
---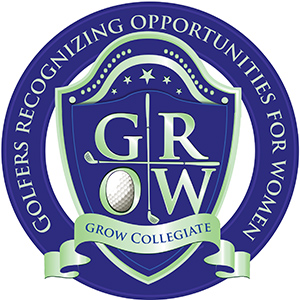 The Collegiate GROW Golfer Program
The game of golf can be an intimidating game to play the longer one delays learning it. When workforce ready or post college employees begin their career or entrepreneurial goals, they are typically focused on learning their new jobs/roles, adjusting to the transition from college, adapting to a company's culture, etc. Essentially they typically favor toward delaying learning to play golf. GROW Collegiate introduces golf to college students during their junior or senior year of college.

The GROW Collegiate Golfer Program curriculum is offered in a one-day clinic format or a series of up to six clinics. The goal upon the completion of the clinic is for students to have a hands-on introduction to and new level of appreciation of the game of golf as a business sport.